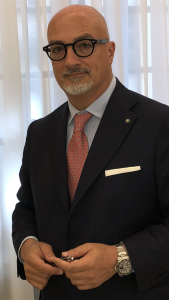 Luigi Ferrajoli
The founder Luigi Ferrajoli is lawyer, accountant and tax adviser; he graduated in Law, Economics, fiscal and economic security Science and Political Science. He is barrister appearing in the Court of Cassation and registered on the Roll of lawyers of Bergamo.
Lawyer Luigi Ferrajoli is a registered freelance journalist and often writes for the national newspaper "Il Sole 24 Ore" and other major Italian specialised newspapers and journals such as "Il fisco", "Guida Normativa", "Guida al Diritto", "Diritto e Pratica delle Società", "Guida ai controlli fiscali", "I focus fiscali" among others.
He is the scientific director of the "Accertamento e contenzioso" review edited by Euroconference.
He regularly participates as speaker in courses and seminars held by training institutions, local bodies, industrial and professional associations, banking institutions.
Lawyer Luigi Ferrajoli is author of many volumes related to the fiscal field.
He was a teacher at the Academy of Economy and Finance "E.Vanoni" of the Ministry of Economy and Finance and at Tax Police Academy of the Financial Police.
He was a tax law researcher at the University of Bergamo and lecturer for the Master on Business Strategy held by the same university.
He holds classes for the Master course on tax as well as the Master course on law and business organized by Il Sole 24 Ore for the post-graduate training.
He is a member of the scientific Department related to the Euroconference Short Master degree for lifelong training for the professionials.
He was councillor of the Roll of Lawyers of Bergamo and President of Probi-Viri of A.I.G.A. (Italian Young Lawyers Association) – department of Bergamo.